Barrel Quotes - Whiskey & Wine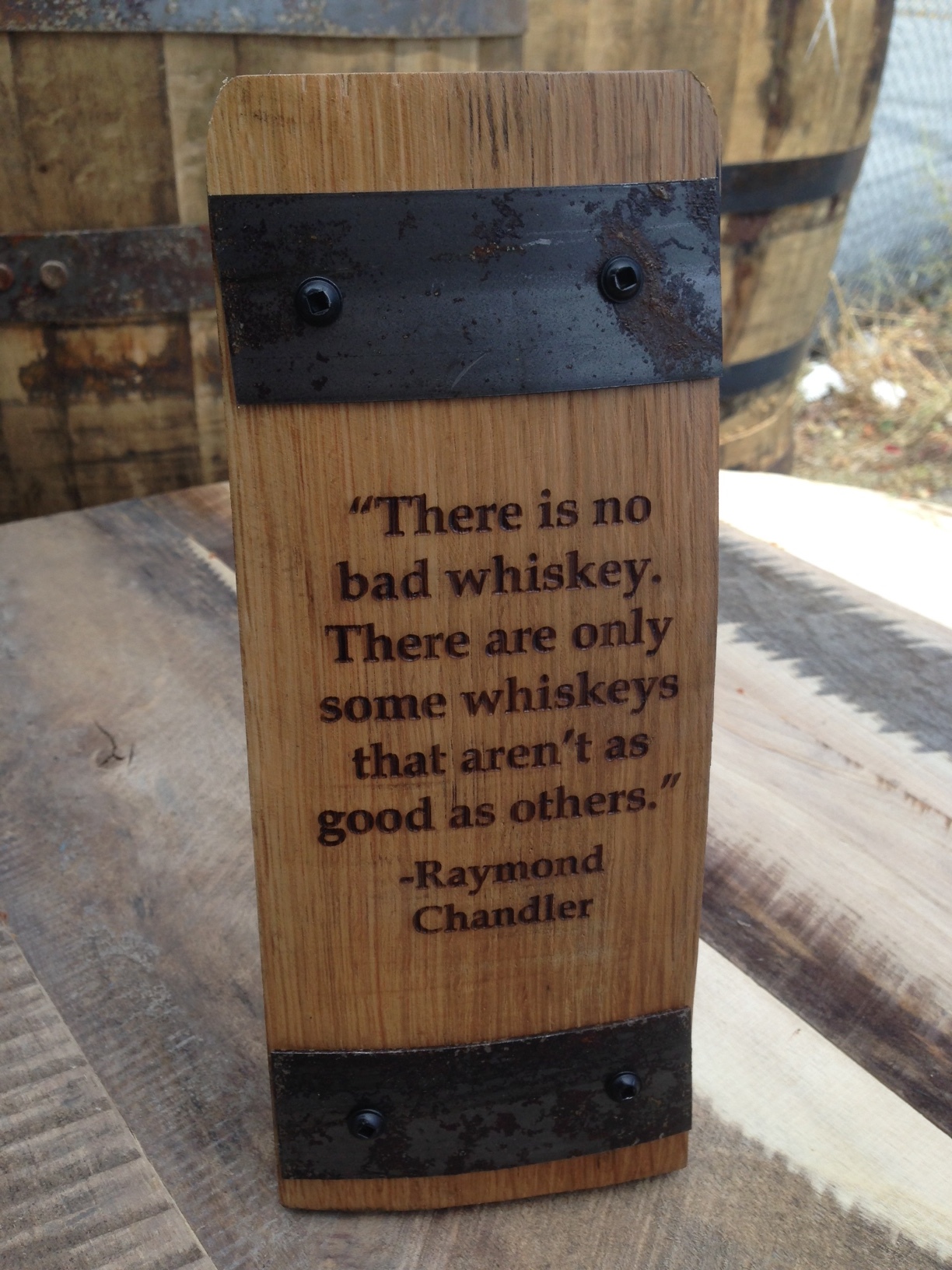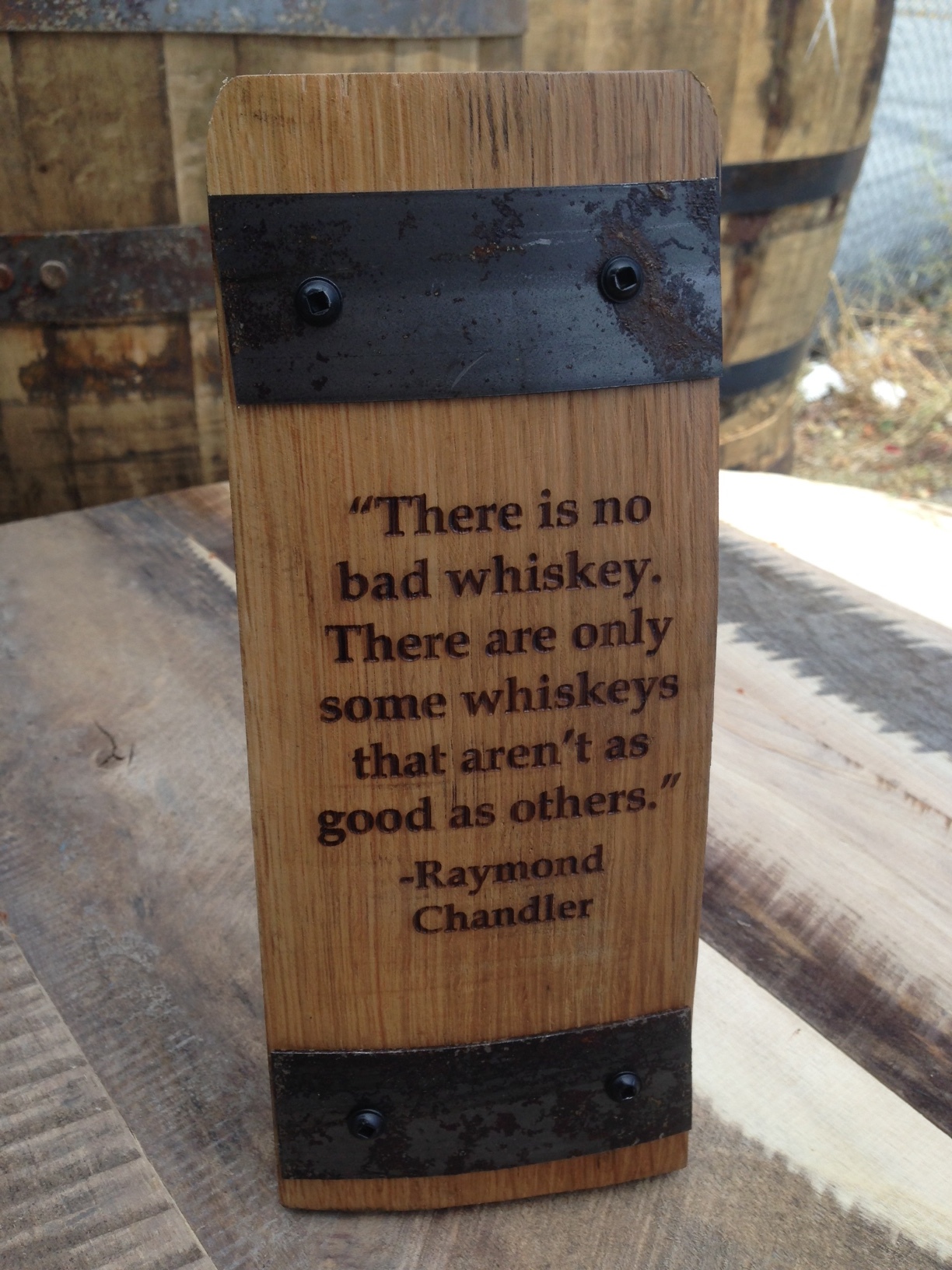 Barrel Quotes - Whiskey & Wine
We love the white oak used to make barrels. It's the perfect canvas for so many things. In this case we've added some light-hearted quotes to a section of a former working barrel stave. If it's whiskey barrel it's a whiskey barrel stave and if it's wine then it's wine barrel stave.
We currently have four wine quotes and five whiskey quotes to choose from. We're into total functionality here at Iron Rose Collection. The barrel quote can hang on a wall or stand on a surface. We include the hardware for you to choose whatever display method you like best.
The $27.00 cost includes shipping anywhere in the continental United States.
Here are your choices of whiskey quotes:
"Too much of anything is bad, but too much good whiskey is barely enough." - Mark Twain
"There is no bad whiskey. There are only some whiskeys that aren't as good as other." - Raymond Chandler
"Whiskey is like liquid sunshine." - George Bernard Shaw
"Always carry a flagon of whiskey in case of snakebite and furthermore always carry a small snake." - W.C. Fields
"Happiness is a having a rare steak, a bottle of whiskey, and a dog to eat the rare steak." - Johnny Carson
Wine quotes:
"Wine is sunlight, held together by water." - Galileo Galilei
"Life is too short to drink bad wine." - Anonymous
"Wine is poetry in a bottle." - Clifton Fadiman
"I cook with wine, sometimes I even add it to the food." - W.C. Fields
"I just rescued some wine, it was trapped in a bottle." - Anonymous